Kranji At ADIPEC 2020
Kranji is presenting in the ADIPEC 2020 Virtual Technical Conference

Join us in Virtual session 22 on Monday 9th November at 14:00 Gulf Standard Time

for some highlights of our paper see below 

 
Troubleshooting and Root Cause Failure Analysis (RCFA), of process equipment operations, is often hampered by an inability to measure all key quantities of interest. Frequently the only recourse is to utilise simulation techniques.  The ease of use and accuracy of Computational Fluid Dynamics (CFD) continues to improve, however, successful CFD modelling frequently requires supporting analysis from process simulation and other analytical software.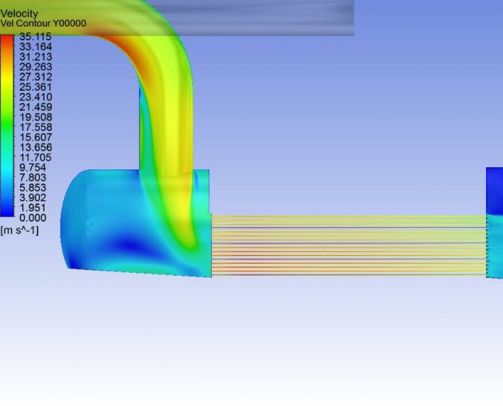 CFD Process-side Distribution
CFD modelling was conducted for the process side system to establish the magnitude and impact of tube side maldistribution in the condensers.  This was found to be modest and was demonstrated to have minimal impact on thermal behaviour
Shell-side volume vapour fraction iso-surfaces
CFD simulation of the shell side circulation system, including fully coupled heat transfer representation of both process side cooling and evaporation on the shell side was central to the studies.  This revealed disruption of liquid recirculation was occurring within the shells, attributed to the way BFW was distributed within the shell.
View the Abstract
Available here as a download